Need personal promo codes? Leave a request!
<< All posts
4 November 2019 13:12:46
Need personal promo codes for your readers? Just let us know and we send you exclusive
30% off promo codes
and discount coupons.
Why using promo codes?
There is no need to use your affiliate link anymore with your
personal affiliate promo codes
. When VPN user enters your exclusive promo code while purchasing a VPN subscription on
trust.zone
website,
YOU EARN
.
Our system detects that promo code was linking to your affiliate account and adds money to your account.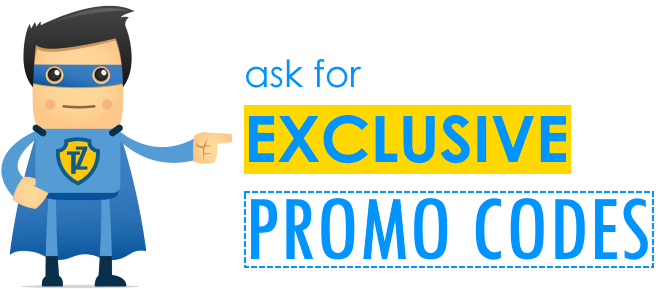 Example:
You got an exclusive
10% off promo code
from
Trust.Zone
and shared it with your readers or subscribers via Twitter or Facebook, Instagram and etc. Your affiliate link is not required in this case. Your post will not look like ads or attempt to earn money. It looks natural.
When any user on the web enters your promo code while purchasing our VPN subsription, you earn money!
It's easy!
If any user on the web googles your exlusive promo code somewhere,
YOU EARN.
Just spread your personal coupons on the web.
Just fill the
following form
to get a personal promo code, enter a subject "Need a personal promo code"  - we will get in touch shortly!
Tags:
promo
,
promocode
,
coupon
,
trust.zone
,
money
Boost Your Sales during Christmas Sale - Double your earnings!
High Earning Landing Pages are Avaialble!
Latest news and updates
Boost Your Sales during Christmas Sale - Double your earnings!
Trust.Zone starts Christmas and Happy New Year Deals!

Don't miss our deal. Put Trust.Zone ads on your websites aggressively to earn 10 times more during Christmas week. Trust.Zone is usuaully selling 100,000 licenses during Winter Holidays.

We start selling long tems plans - 2 YEARS and 3 YEARS with a HUGE DISCOUNT, so, your commission per sale may reach up to $50 per every sale! read more >>
23 December 2021
Black Friday and Cyber Monday Deal 2021! Boost Your Sales!
Black Friday is ON

The time to BOOST your SALES is coming! Trust.Zone VPN will sell VPN subscription with the huge discount - up to 80% OFF! 1 month of VPN starts from $1.99 

Feel free to promote us aggressively and double your profit
Black Friday/Cyber Monday Deal Period: November 23 - December 5


No need to  change your current affiliate links. Your affiliates links are OK to grab Black Froday and Cyber Monday offer.
We recommend to do not use specific landing pages during Black Friday offer. Just redirect your traffic to homepage or price page of the website directly. read more >>
17 November 2021
New Landing Pages Available! Increase Your Conversion Rate by up to 225%
Our team has successfully tested several new landing pages. According to our tests, you can improve your conversion rate up to 225% while using our new promo landing pages. We can modify texts on the landing pages upon your request. It's free of charge.   read more >>
3 November 2021